Printed by https://stralsund.city-map.de/city/db/060502010701/the-city-forest-and-stralsunds-animal-park
The city forest and Stralsund's animal park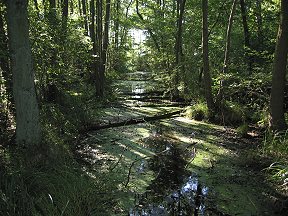 Image Copyright: RG-WEBSERVICE


The city forest, situated north west of Knieper- and Tribseer's periphery, is under landscape protection. The main attractions are parts around the Moorteich (moor pond).††


From the awesome strait esplanade the visitor has an excellent view over the Strelasund to the island Rügen and if the visibility is good to the island Hiddensee.
The ground Brunnenaue, between Sarnowstrasse†and Knieperdamm, got its name after a 'health well' of a spring. In the 18. and 19. century people anticipated a curative effect. Today the grounds are enjoyed for their rare trees and the lovely water works.††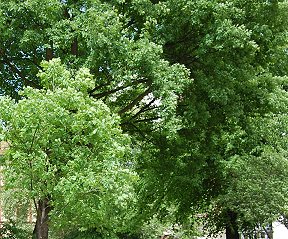 Image Copyright: RG-WEBSERVICE
The animal park†

The animal park†Stralsund†is situated at the west end of a long streched water and green-belt which reaches from the inner-city to the Knieper- and Moor-pond that surrounds the city-forest†until nearly towards the new development area Knieper West and Grünhufe.

Walking distance about 3km from the inner-city, but more easily, the bus no.2† Altefähr-Grünhufe - stops directly at the entrance of the zoo. (bus no.3††Andershof-Grünhufe - can be used, ride†until the last stop Grünhufe and then walk for 5min.)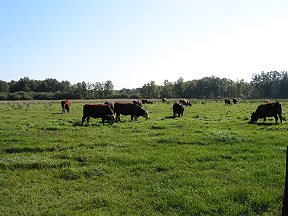 Image Copyright: RG-WEBSERVICE
Our animal park is not a big zoo although there are about 1000 animals, 150 species on about 15 ha.
The main focus is on middle European native animals and endangered domestic animals.
The in the region Pommern bred domestic animals have a special significance.
An extensive collection of cattle, sheep and goat speciesarenoted for their diverse types which are not often found elsewhere.
Our goal on top is reintroduce animals that have been extinct in the last centuries like: bears, lynx, wolfs, bisons and a rebreedingof the lost aurochs andtypically domestic animals that came from different continents, fur animas which are held in farms and those who have acquired home status. The list wouldn't be complete without mentioning the attractive representative of the great worldwide animal family.
You can find here kangaroos and monkeys, cats of prey: ocelots, karakals, pumas, leopards,cheetahs and lions as well as a variety of birds: raptors, owls, pelicanes, flamingoes, cormorants, geese and ducks species.